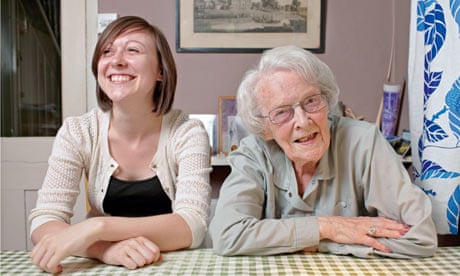 Unlikely homesharers are people of really different ages and walks of life who are matched with people who need help living at home. This is the title in the Guardian in the UK of descriptions of different arrangements.  In many cases, the person needing care had an accident or chronic disease. Click on the link to read the stories about people who are home sharing.
The six arrangements featured in the article will give you a sense of the different arrangements and particular ground rules in each situation.
This, of course, is something we should be doing in the United States. But the programs we have a few and far between. I wonder how much money would be saved by the federal government in nursing home fees and such if there were ways of helping people find each other to help each other out? It's a really good idea.